Aberdeen Acrobatic Gymnastics Club
Tuition from toddler to Teens – helping every Gymnast achieve their best!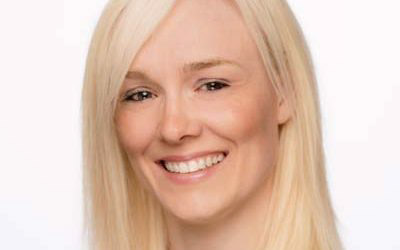 Rachel set up AAGC in 2009 travelling across Scotland the UK to gain her British Gymnastics Level 1 & 2 qualifications in Pre-School Gymnastics Coaching and Acrobatic Gymnastics.  Rachel has experienced assisting coaching in many different clubs during her training giving an insight and ambition on what she wanted to create for her club.
Rachel is currently completing her Level 3 Acrobatic Gymnastics coaching qualification (it has been a long process due to being so busy with AAGC and Aberdeen Academy of Performing Arts and Mac the Monkey)
Rachel has many dance teaching qualifications listed below, meaning that we have not only the Gymnastics coaching knowledge but also the dance and performance coaching knowledge meaning we can give our gymnasts an all round training.  
Pre-Primary – Level 3 Ballet from American Ballet Theatre
Tap, Modern/Jazz, Theatre Craft, Ballet Associate / Licentiate   Qualifications with BATD and IDTA.
Membership Highland with BATD
Fellowship Ballet with BATD
Musical Theatre Associate Performing Diploma from Trinity College London.
Musical Theatre Teaching Licentuate Diploma from Trinity College London.
Anatomy and Physiology Diploma from IDTA.
In 2005 at the same time as graduating from Aberdeen University with an Honours degree in Law, Rachel set up Aberdeen Academy of Performing Arts and is the Principal and Owner/Director of Mac the Monkey Ltd.   Over the years Rachel has helped set up and Judge competition Gymnastique Magique in Disney Land Paris, Created the local competition Dance Compete Achieve and Terpsichore of the North Ballet competition which attracts an International Judging Panel and competitors from across the UK.  
Most recently Rachel has undertaken the Level 4/5 Ballet teaching training with ABT and achieved level 1 & 2 in safe stretching from Alixa Flexibility meaning our gymnasts can work on flexibility in a safe and anatomical way instead of the 'Old school' pushing and pulling methodology which can cause more injury than flexibility!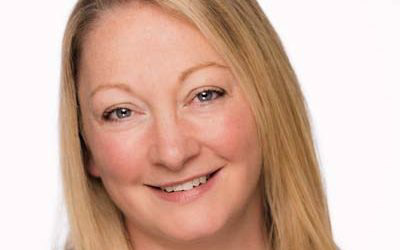 Sali is a member of Scottish Gymnastics and qualified Acrobatic Gymnastics teacher through Acrobatic Arts.  Sali has a Level 1 & 2 Acrobatic Coaching qualification from Scottish / British Gymanstics.  Sali also has an anatomy and physiology diploma with IDTA and has an Injury and Prevention Certificate from AcroTrix.  Over the last year Sali has gained her Level 1 & 2 modules from Alixa Flexibility meaning she has great knowledge in the correct and safe ways to stretch gymnasts and dancers.  Sali has her Level 2 certificate in Pre-school gymanstics. 
Sali is hoping to embark on her Level 3 qualification this year.
Sali also has a first class BA (hons) in drama from the University of Sunderland where she studied performing, acting for tv, Shakespeare, directing and devising. She has a HND in Performing Arts from Liverpool Community College where she studied amongst others physical theatre, acting, and voice production.
She has an HND in musical theatre. While studying for her HND Sali also gained her Trinity College of London ATCL in musical theatre and her grade 8 in musical theatre with London College of Music. Sali also has an Licentiate Musical Theatre Teaching qualification gaining a Distinction. 
After her graduation from The University of Sunderland Sali spent 7 years as a performing actress in children's theatre and pantomimes as well as part of an entertainment team for Thomson Holidays.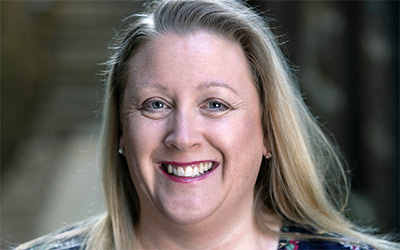 Susan Williamson
Assistant coach
After many years working front of house for us and coming to assist in class when we needed an extra pair of hands as her Son was a gymnast in class Susan jumped at the chance to compete a formal qualification and get into the Gym officially. 
Susan gained her Level 1 Acrobatic Coaching certificate from British Gymnastics and is doing her Level 2 this year.  Susan has also gained her CPD qualification in Pre-school gymnastics. 
Last year Susan achieved her Alixa Flexibility Modules 1 & 2 ensuring that all our staff help our gymnasts achieve their flexibility through safe stretching and within the limits of their own bodies.
All our Coaches are First Aid trained.  All coches have a clean PVG which is held with Scottish Gymnastics for any scheme updates.  All coaches have full Child Protection through Scottish Gymnastics as part of their continual coaching membership.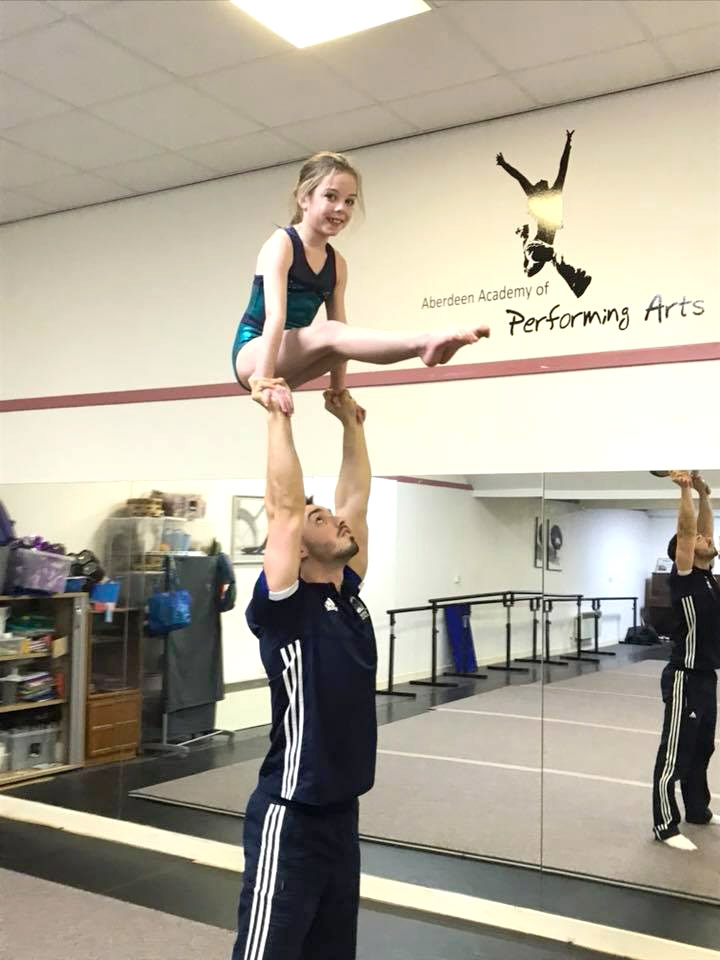 ENROLL IN ABERDEEN ACROBATIC GYMNASTICS CLUB CLASSES NOW!
Tuition from Toddlers to Teenagers helping your child to achieve their best!